Meet Donors
Dr. Roberta Dayer '57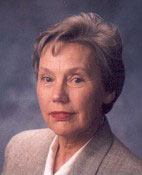 At the time of my 45th and 50th reunions, charitable gift annuities proved to be the ideal way for me to express my personal enthusiasm for the education I received at the University of Rochester, my desire to "give back" for the scholarship help I received while I was a student there, and my commitment to the value of private higher education in our country.
(1) An attractive and guaranteed income, (2) a good income-tax deduction, and (3) the ability to make a generous gift; for me, these make gift annuities an outstanding charitable planning method. This is a win-win opportunity for anyone who cares about the future of higher education.
Back
© Pentera, Inc. Planned giving content. All rights reserved.
River Campus
MAIL: 500 Joseph C. Wilson Blvd.
Rochester, NY 14627
GPS/MAPS: 252 Elmwood Ave.
Rochester, NY
Medical Center
601 Elmwood Ave.
Rochester, NY 14642
Eastman School
26 Gibbs St.
Rochester, NY 14604